The Academy Awards are coming up this weekend, so please put on your fanciest duds, get your Oscar excel spreadsheet ready, and get excited for the glitz, glamour, and the biggest movie event of the year!
*Cue schmaltzy music*
(Supplied here for your pleasure)
https://www.youtube.com/watch?v=K17s72GR_Fo
This event splits people it one of three categories:
They either despise it because think it doesn't represent good quality movies
They love it people because they are a fan of the wonder of the show, and the celebrity culture
They are completely and utterly indifferent.
The 90th iteration of the Academy Awards has 9 movies in the running for Best Picture, and 5 for the vast majority of the remaining categories.  It's a lot of time and effort to put into the cinema, so I can't wait to put my sweatpants and T-shirt on to watch the Hollywood Elite praise themselves for their talent.
Believe it or not, I like the Oscars; I love the hosts, the dresses, and the skits. I don't treat the ceremony as the be-all and end-all for the best movies of the year. To be honest, I don't take the winners at face value either, to be honest I believe that the awards don't mean as much as they should. For the most part, I don't recall the winners of the previous years, the one exception might be last year's winner, but that involved a scandalous misreading of a card and weeks of internet jokes and memes. Despite who wins and who loses, I have my favourite movie and performances; they are the ones that matter most to me. The Oscars make for great conversation at the water cooler, and it gives me the opportunity to watch movies that get far less promotion than the major blockbusters. It's a win-win in my book.
So, what does this all mean for all of you, or for the world? Practically nothing, except I have a hard job ahead of me. I now feel obligated to watch every one of the Oscar nominees. To keep sane, I  have to limit my movie choices to Best Picture and Best Director, and I was unable to watch them all. I don't have the time or patience to watch every movie up for every nomination; I am not that devoted or insane. I only have this masochistic desire to see how wrong my answers will eventually turn out.
Unlike my previous articles, this one will be a little less spoiler-free than you might expect. I'm not going to give away any major twists (if they exist), or ruin any of the endings of movies, but I might give you a little more detail than usual. Not only will I guess which movie will take Oscar home, I'm going to tell you which movie I think deserves the award! Scandalous, I know. The sole reason for this activity is that I'm fully aware there are some movies that will win the award for politics when in fact there are films that are far superior and memorable. I will limit my guesses to the following categories:
Best Picture
Best Director
Best Actor
Best Actress
Best Supporting Actor
Best Supporting Actress
Best Picture
Who Will Win: The Post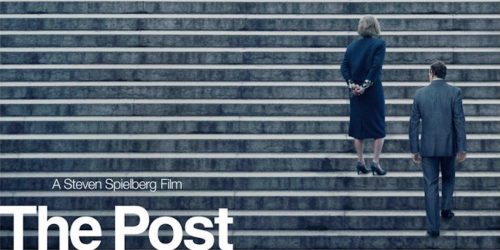 I will forget The Post in a few months. I watched it recently, and I admit I don't recall seeing anything that makes it stand out compared to others in this list. But what I do remember is that it's nigh-flawless. It's beautifully shot, perfectly acted, and delivers a message about the battle between the news and politics perfectly,. I think that it reflects the world of today fairly well, and unfortunately solely for that reason will it win.
Who Should Win: Three Billboards Outside Ebbing, Missouri or The Shape of Water


I'm torn between these two movies.
Three Billboards Outside Ebbing, Missouri shows how a protagonist and antagonist can be equally unlikable and heroic, because they are nuanced and well developed. These characters enhance the heartbreaking and uplifting story, when it asks the age-old question of what should happen when an unstoppable force meets an immovable object. Will they obliterate everything around them, or eventually implode into one another?
Who Should Win: The Shape of Water
This movie is pure and unfiltered (see what I did there?) art. I wrote a review for this film a few months ago and you should read it to get a detailed review of how much I love this film and other water-based puns. The characters are amazing, its plot is wonderfully simple, and it is just so visually and aurally pleasing. This movie truly deserves all the nominations it received this year.
Best Director
Who Will Win: Jordan Peele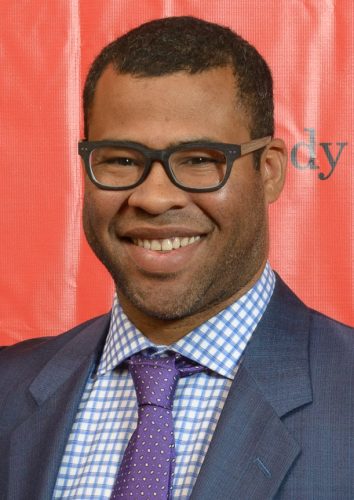 Jordan Peele is multi-talented; he's a fantastic comedian, an amazing writer, and has a knack for subtlety. I was surprised that Get Out is not only his first feature film, but it was something of this caliber. Get Out is an amazing movie that will be taught in schools discussing the role that allegory can play in society. Don't get me wrong, Jordan Peele does deserve all the praise, I just don't think he should win on his first nomination. He's far too fresh, and I don't feel right giving this award to someone without enough credit under his belt.
Who Should Win: Guillermo Del Toro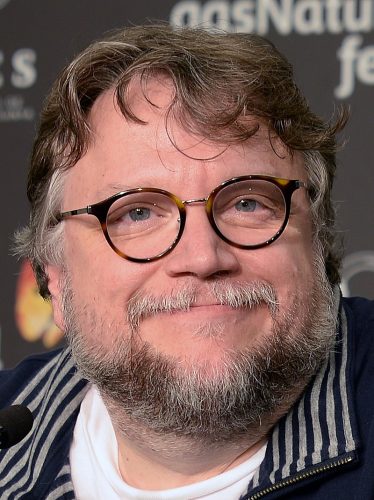 Guillermo Del Toro can do almost anything. We've seen him knock all different kinds of genres out of the park with superheroes, horror, science-fiction, period pieces, and romances. As I mentioned in my review for The Shape of Water, he shows that he understands the plight of the underdog and weirdos, and that he's a lover of… love. He's funny, incredibly geeky, and always a delight to watch in interviews. I will admit that I am completely biased with this choice, but I think it still holds up because I've never been disappointed with his work. He truly does deserve the award.
Best Actor
Who Will Win: Gary Oldman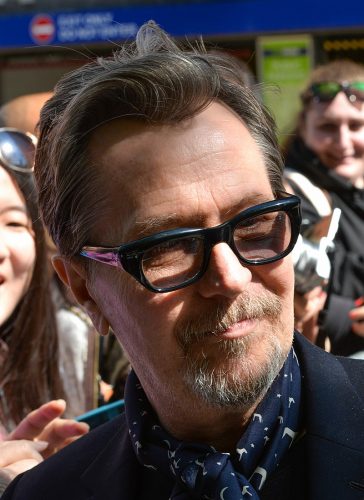 To me this is the most disappointing category, I'm simply too unfamiliar with the choices. Gary Oldman has done so much, and played characters that ranged from over the top scenery-chewing psychos to developed characters driven by more emotions than revenge. I think he'll win because not only because did he method act Churchill in The Darkest Hours, but for his complete body of work.
Who Should Win: Gary Oldman… I guess.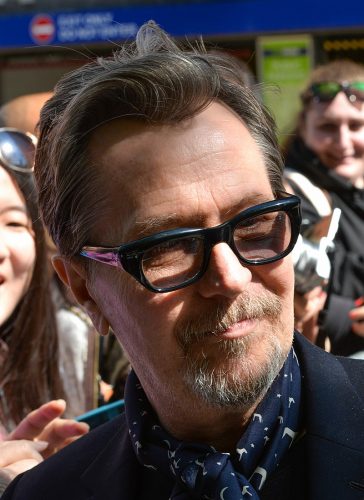 I don't know who should win. No one really stood out, or made me change the way I looked at a movie. Honestly, I will not be surprised if any of the actors win. But I am hoping that Gary Oldman wins because he has always put it all out, and he does deserve an award. might as well be for playing Churchill.
Best Actress
Who Will Win: Frances McDormand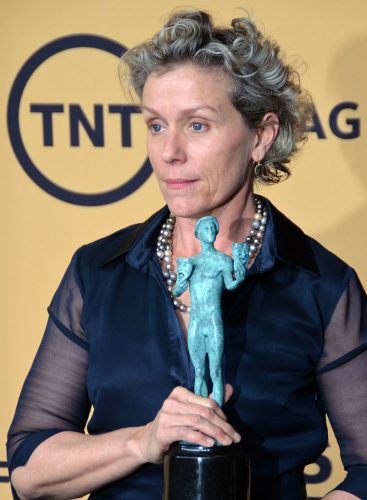 There is no question here. Frances McDormand is the best. She will win. She killed it as Mildred in Three Billboards Outside Ebbing, Missouri, and performed perfectly in every scene. It will be a major upset if she doesn't win. She portrayed a character that is so completely driven to find the truth that she alienates everyone around her; even making the audience question her motives. The only other contender for this could be Meryl Streep, because, well, she's Meryl Streep.  I honestly think that it's going to be a fluke if anyone else wins.
Who Should Win: Frances McDormand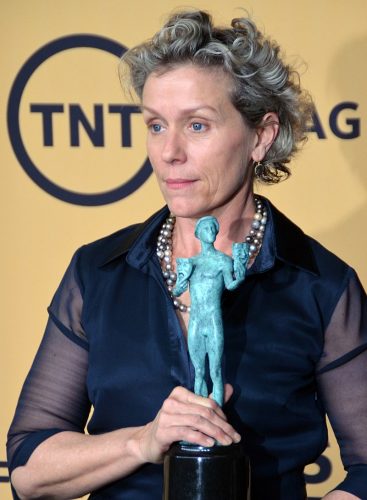 See above.
Best Supporting Actor
I am so completely torn by the choices with this category, everyone one on this list is so talented, and played roles that are both memorable. Anyone in this list deserves it, and the losers should not feel anything but respect for the role they lost to. For this category alone I'm going to change the title slightly.
Who I Want to Win the Most: Sam Rockwell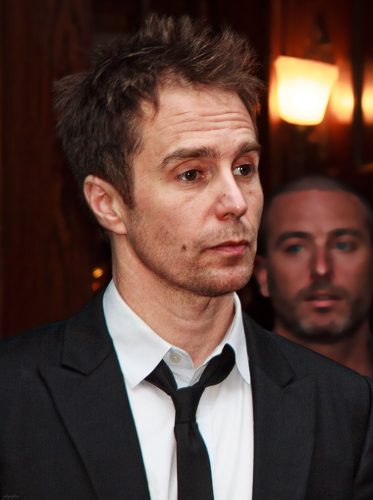 Sam Rockwell doesn't just rock well, he rocks best. Anytime he's on the screen he steals the show. He has played so many different types of roles ranging from anti-heroes, monsters, to misguided fools, that it's impossible to say he is not talented. I expected nothing less than the best when he played Dixon in Three Billboards Outside Ebbing, Missouri. He was an asshole, a racist, and an idiot all rolled up in one momma-loving villain. He was a despicable character, but he was so utterly memorable that I really hope he does win so he can get the recognition that he deserves from Soon-to-be-Rockwell fans.
Who I Want to Win the Least: Christopher Plummer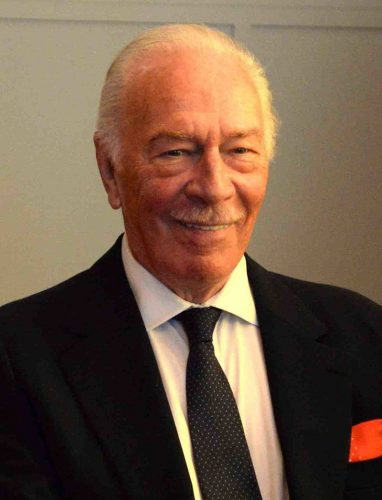 Christopher Plummer has gravitas plain and simple.  I understand the amount of effort he put in to play J. Paul Getty in All the Money in the World after replacing Kevin Spacey for his well-deserved firing.  This movie suffered for Spacey's behavior and kudos to Plummer and Michelle Williams for stepping p to the plate. Good intentions and kindness are invaluable and should not be looked down upon, but unfortunately in the world of talent it shouldn't qualify for an award.
Best Supporting Actress:
Who Will Win: Allison Janney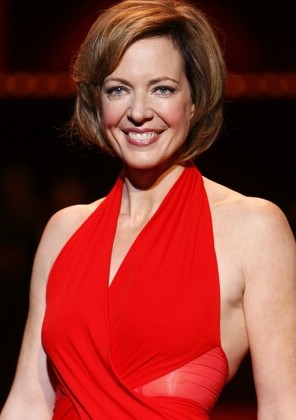 Allison Janney is as talented in comedies as she is in dramas. She was a delight to watch on The West Wing, and she is hilarious on Moms. Looking at previous winners, it seems that Hollywood loves their abusive mothers, and Allison Janney does play it fairly well. I think giving her the award is not a mistake, but I don't she deserves it as much as my personal choice. She is nothing but pure talent, but I am very picky when it comes to actors playing real people. I am much more amazed by actors who can bring something of their own into a role that is not based on factual person.
Who Should Win: Laurie Metcalf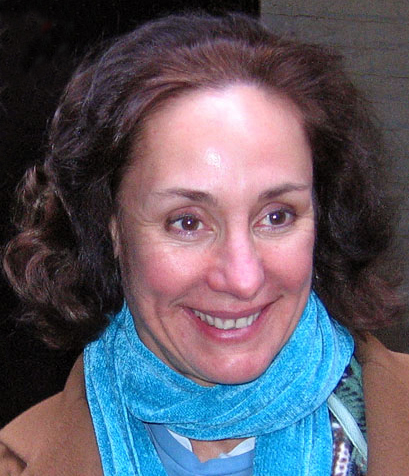 Laurie Metcalf made me cry. Even when writing this quick piece on her I'm starting to tear up remembering how much Lady Bird touched my heart. She was so real, so multi-dimensional, that she had an effect on everyone who watched her performance. Janney played a monster mother who only cared about her own ego; Metcalf put her heart and soul into playing a mother who was both caretaker and support system. She criticized her daughter's hopes and dreams, and reassured her whenever she faced a pitfall. But sadly, her performance wasn't as epic or insane as Janney's role, and it's for that simple reason that she won't win.
* Cue music when presenter goes on too long*
Okay… I got wrap this up…. So I just want to thank my editor, publisher, my family, friends, my neighbours…. Craig at the cinema when he gave me that free popcorn…. and the love of my life: you readers, Just have fun this weekend and don't take any it seriously if your favorites lose!
---
Related reading: